Debut Video Capture Editor's Review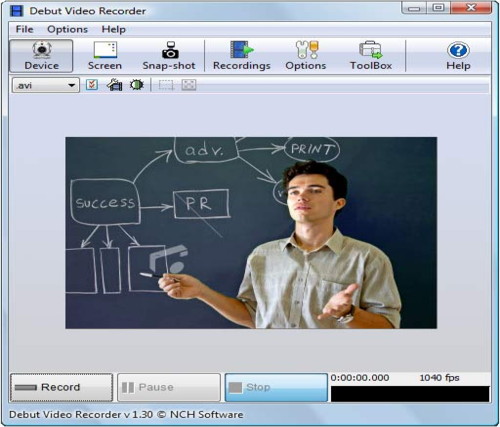 Debut Video Capture Software is a simple, easy to use video recorder that lets you capture video files directly from your PC using a web cam or other input source. Debut Video Capture will be very useful for making home videos with truly considerable sound and video quality. Allowing you to send your projects by e-mail to any contact you desire. Debut Capture is definitely software to capture the screen or part of the screen. It would be a replacement for applications like Fraps, which is great for games.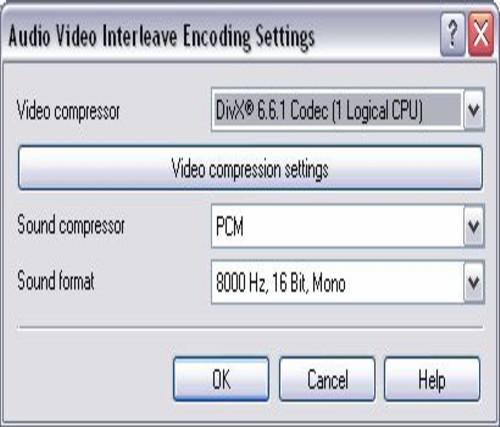 The one area where I have seen a lack of options is in video screen capture utilities to make standard video files, and found Debut Capture, works well, it also allows you to capture entire desktop or an area, and output to wmv, avi, mpg, mov and more. Debut Capture also enables you to email the videos or upload them to an FTP server right after recording them. This software is completely FREE to use. Download Debut Video Recording Software (exe file) or Download Debut Video Recording Software (zip file)
Debut Video Capture Features
Record video from webcam, capture devices or screen
Debut Video Capture is a simple, easy to use video recorder program that lets you capture video files directly using a webcam (video camera) or capture device (from video). It can also record almost anything that can be played or displayed on the computer screen. The program saves the video on your hard drive as avi, wmv or many other file types.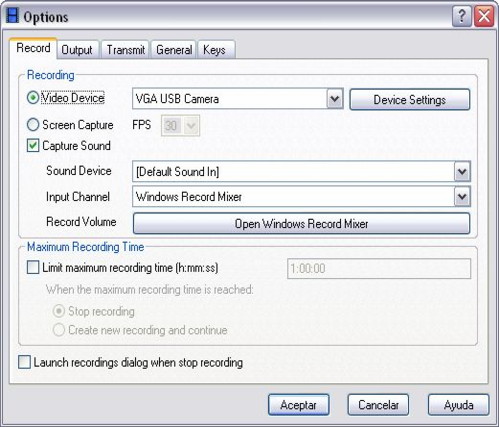 Typical Applications:
* Produce your own videos with captions and effects from your webcam or other video input device directly to your computer.
* Create "how to" instructional and training videos by recording screen movements and audio to video.
* Capture video presentations such as internal company meetings or announcements for archiving.
* Record video memos and email to staff or colleagues.
* Debut Video Capture instantly snapshots from your favorite home videos to save them as jpg files.
This video recording software is completely free.
Designed to be very easy and intuitive to use, Debut will have you up and running, ready to record video within minutes.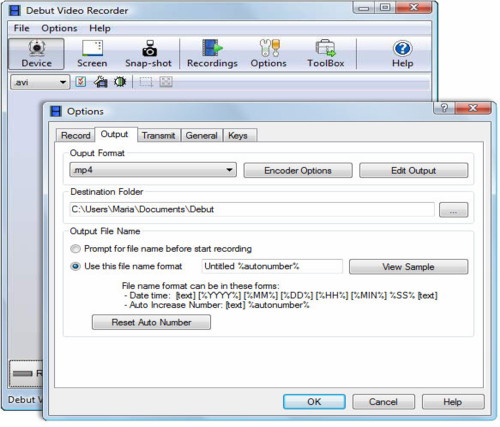 Features
* Records video in many different file formats including .avi, .wmv, .flv, .asf .mpg, .3gp, .mp4, .mov and more
* Ability to record from:
1. Camera (webcam)
2. Screen. Almost anything you can see or play on your PC can be recorded.
* Records audio with the video (optional).
* Multiple video and audio encoder settings.
* Snap-shot saving feature.
* Text caption and timestamp features.
* Ability to adjust resolution and framerate of the output video.
* Color settings and video effects for the output video can be changed.
* Lets you record for set specified durations (h:mm:ss).
* When recording period is over, you can either stop recording or create a new recording and continue.
* Mirror recordings to a network or backup drive to keep your video files safe.
* Can be set to automatically send video via email once the recording is completed.
* Can automatically transmit video files via the internet using FTP.
* Find and play recordings ordered by name, date, format or size.
* System wide hot-key assignment to control recording while working in other programs.
* Debut Video Recorder has an incredibly intuitive and easy to use interface.
In the next week or two I will be produce a video on the features of Debut Video Capture so keep our eyes peeled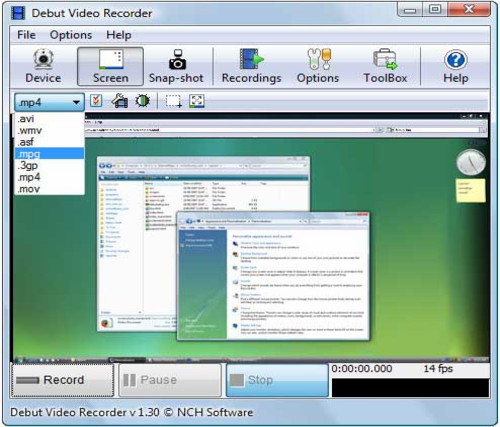 ---
Download Debut Video Recording Software (exe file)

Download Debut Video Recording Software (zip file)

Return from Debut Video Capture to video-software-house/home

Return to video capture software


---