Video Edit Magic Editors Review
Introduction


Video Edit Magic is easy-to-use and allows you to capture video, edit, cut, copy, paste and trim your audio and video. VideoEdit Magic allows you to use a drag-and-drop interface. Which makes it easy to capture video footage onto the editing timeline and assemble your movie in a short time. Video Magic has more than 150 built-in transitions, making it easy for hobbyists or professionals to turn simple videos into a Hollywood block buster, Ok maybe that's going a bit to far it can however make your movie more entertaining and add that wow factor to it.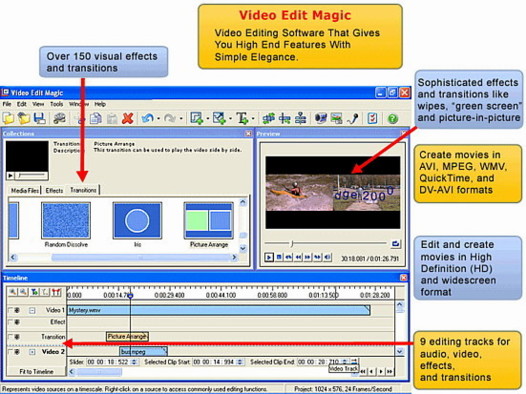 Video Magic supports the ability to make movies in MPEG formats, which is required for creating VCDs, SVCDs, and DVDs. Video Edit Magic also lets you add custom text and mask overlays for that extra bit of movie magic and change the duration and add background music. VideoEdit Magic is a complete application for editing digital videos.
Video Magic makes adding effects easy -- and I can assure you that your family members heads will be spinning, with amazement at just how good the video looks. Video Magic makes editing videos as straight forward as possible, and includes an outstanding tutorial to get you started on your first video project.
Video Magic is so easy to use. It makes Windows Movie Maker look hard and plus it offers far more features. Video Magic does not contain any adware or spyware. When the audio track from the last family gathering sounds garbled with the sound of everyone talking at once, Video Magic allows you to delete the original audio track and replace it with themed music instead.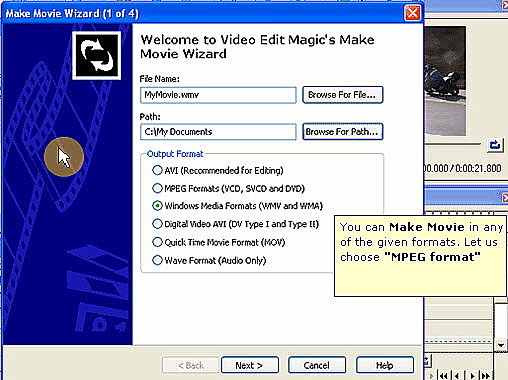 Conclusion
Video Edit Magic makes video editing as simple as possible for the average user at a good price. VideoEdit Magic is an outstanding choice for users wanting to get started with home movie editing on their computer. Video Magic can read DVD videos directly, so you won't have use a ripping program. This software is well worth the time to download and find out if it's right for you. With Video Magic it's FREE to download and use for 30 days. The price for Video Magic is $ 69.95 USD.


Video Edit Magic Features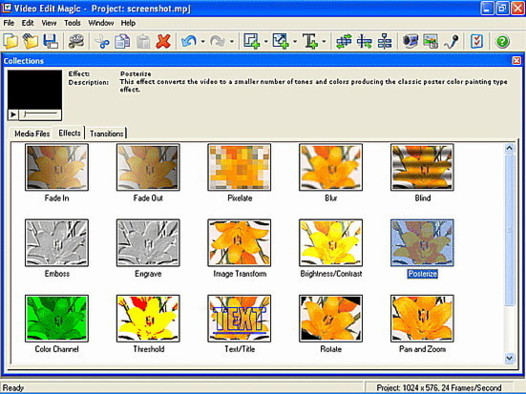 The drag-and-drop interface makes it easy to capture video footage, and assemble a movie in mere minutes. Add professional scene transitions, some background music, and a couple of title effects, and you're ready to show the world your finished masterpiece.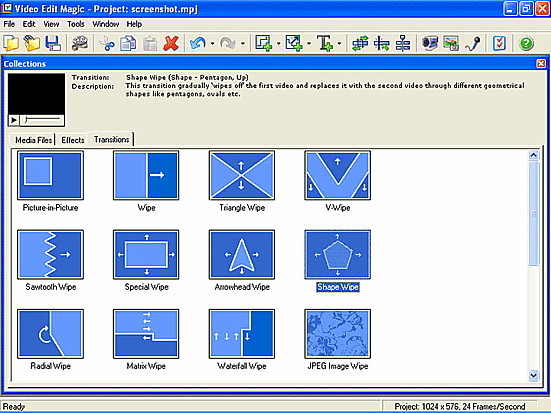 Edit and combine popular file formats including AVI, WMV, MP3, MPEG, MOV, JPEG and many more, all on the same timeline. This makes it easy to create something truly unique from multiple media sources. Video Magic can edit AVI, MPEG (1 and 2), DVD video and WMV files directly—there's no need to convert them to another format first.
Video Edit Magic makes movies in the MPEG formats that are used when creating DVDs, VCDs, and SVCDs. You can also output to QuickTime, AVI, and WMV formats. Movies can be made to NTSC or PAL standards.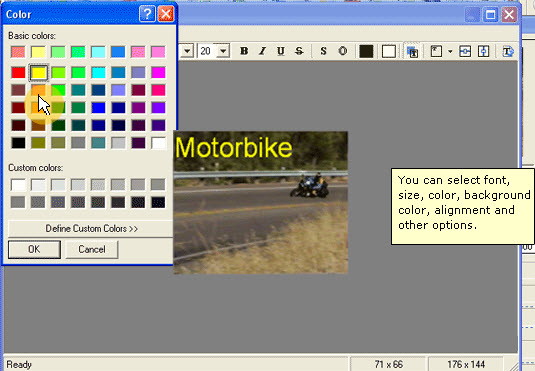 Video Magic makes it easy to join, split, crop, trim, modify color, and merge your video files. It includes more than 150 professional quality transitions and visual effects. Some popular ones are Rotate, Green Screen, Picture-In-Picture, Pixelate, and Wipes. A unique feature of Video Magic is the volume track, which you can use to adjust the volume of audio clips from 0% to 400% at any point. You can create fade-ins, fade-outs, and merge sound from the two audio tracks for almost any volume effect.
Video Magic is the ideal way for hobbyists and professionals to turn ordinary videos into works of art.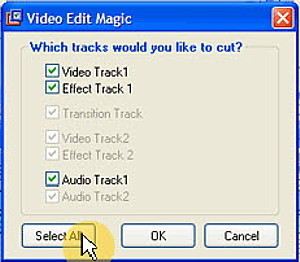 With Video Edit Magic you can:
Capture video and audio from any USB or FireWire input device
Edit the audio and video components of a file separately
Combine multiple audio and video files, effects, and transitions using a full-featured 9 track timeline
Add visual effects to your videos
Enhance your movies with more than 150 unique transitions
Use any DirectShow-compatible add-on effects and transitions
Overlay one video over another, use picture-in-picture, or sophisticated "green screen" effects
Make movies in AVI, MPEG, WMV, QuickTime, and DV AVI formats
Import and export high definition 1080i video
Create movies in widescreen (16:9) format
Add a musical score or voiceover narration to your video file
Adjust audio volume at any point on the timeline using unique volume tracks
Join multiple media files, regardless of format, into a single movie
Add text Titles and Credits
Remove unwanted footage from your videos and audios
Create DVD and VCD format files
Change color and contrast
Zoom or rotate video
Export your videos directly to any digital video camera
Repair common file format problems in AVI, MPEG, QuickTime, and WMV files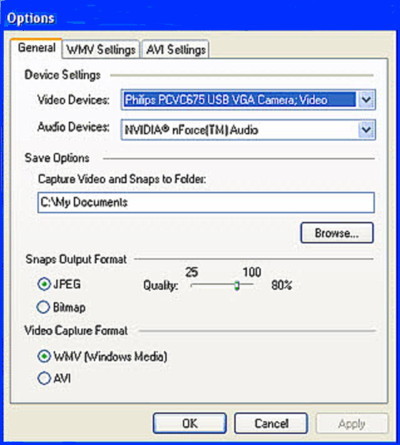 Video Edit Magic supports commonly used media formats like:
AVI
Windows Media Audio (WMA)
Advanced Streaming Format (ASF)
Audio-Video Interleaved (AVI)
MP3
AIFF

WAV
Windows Media Video (WMV)
Motion Picture Experts Group (MPEG)
QuickTime (MOV)
AU
3GP (mobile phone video format)
In addition to video and audio sources, Video Edit Magic also supports the following image file formats:
Bitmap (.bmp)

GIF (Graphics Interchange Format)

JPEG (Joint Photographic Experts Group)

TGA (Targa or Truevision Graphics Adapter)
Supported Output Formats :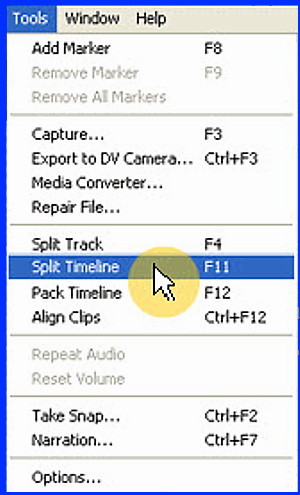 System Requirements
Minimum system requirements for Video Edit Magic are:
Microsoft® Windows 98 SE / ME / 2000 / XP / Vista




500 MHz Processor
256 MB RAM
Minimum 200 MB of hard disk space
---
Return from Video Edit Magic to video-software-house/Home

Return back to video editing software